23 Printing Centers
Hyderabad
Vishakapatnam
Vijayawada
Tirupati
Anantapur
Karimnagar
Rajahmundry
Suryapet
Guntur
Nellore
Srikakulam
Kurnool
Tadepalligudem
Warangal
Kadapa
Nizamabad
Khammam
Ongole
Mahaboobnagar
Chennai
Banglore
Mumbai
Delhi
Eenadu ensures that the Telugu reader in these places will now receive the latest news at the crack of dawn. With a special focus on local news coverage.

Education Supplement-Monday

We expanded 2 pages 'Chaduvu' (that had been published on every monday) into 4 daily single pages, from Monday to Thursday. Erstwhile Chaduvu would only dealt with competition examination things. Now, these pages are incorporating employability skills, next-generation Courses, and experts views on Student's aspirations and their apprehensions. Changing the mindset of Students and their parents is our motto.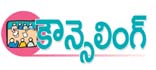 Features: Knowledge is expanding in multiple streams. It's impact on education is enormous. Degrees are not the main criteria for employment in rapidly changing scenario of the present day world.

This 'need of the hour' will be reflected in our "Education" supplement. It provides wherewithal to face the challenging tasks of the students. It shows the new avenues to realize their career goals.



Since Education and career are inseparable, much space is allotted to career related issues. Study and memory techniques, well prepared content for competitive examinations, latest GK, educational and career counseling, analysis of the current educational scenario, introducing latest books - are the ingredients of this supplement.



Apart from academic content, some features are designed to empower the general readers also.



In the age of information technology, English language is playing pivotal role. In consonance with this reality. We provide English lessons to our esteemed readers. Nearly half of the page is devoted to this particular section. Modern English language learning techniques will be adopted to give the reader the benefit of easy learning.