23 Printing Centers
Hyderabad
Vishakapatnam
Vijayawada
Tirupati
Anantapur
Karimnagar
Rajahmundry
Suryapet
Guntur
Nellore
Srikakulam
Kurnool
Tadepalligudem
Warangal
Kadapa
Nizamabad
Khammam
Ongole
Mahaboobnagar
Chennai
Banglore
Mumbai
Delhi
Eenadu ensures that the Telugu reader in these places will now receive the latest news at the crack of dawn. With a special focus on local news coverage.

Children Supplement-Everyday


Features: It is a fine combination of both, fun and knowledge.Every feature is designed to sharpen the imaginative powers and creativity of children.Folk tales and fables, cartoon based stories,puzzles,brain teasers,child prodigies,crosswords,magic tricks,jokes and interactive columns are the main attractions in these pages.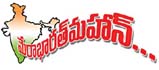 Bilingual in nature is another added attraction.By reading these pages children can go to the heights of great mountains and depths of the great oceans. The wonders of the animal and human kingdoms,secrets and miracles of the nature going to be reflected in these pages.



Every letter and word of these pages will embrace the soul of children.In nutshell,these pages will amuse ,amaze, and enthral the kids.