23 Printing Centers
Hyderabad
Vishakapatnam
Vijayawada
Tirupati
Anantapur
Karimnagar
Rajahmundry
Suryapet
Guntur
Nellore
Srikakulam
Kurnool
Tadepalligudem
Warangal
Kadapa
Nizamabad
Khammam
Ongole
Mahaboobnagar
Chennai
Banglore
Mumbai
Delhi
Eenadu ensures that the Telugu reader in these places will now receive the latest news at the crack of dawn. With a special focus on local news coverage.

IT & Science-Thursday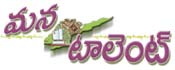 Features : With the advent of information technology all the boundaries of nations are being virtually wiped out.In the yester years the dissemination of knowledge was very slow.Now ,thanks to IT,it becomes universal in a few seconds.IT is penetrating into every walk of our life.



IT facilities the synthesis of knowledge in different branches of science .This supplement encapsulates whole gamut of the IT in a lucid manner.The latest developments in hardware and software sectors,articles by eminent personalities,interactive columns,news about internet are the main attractions of this supplement .In short , the main thrust of these pages is to make common man IT savy .Bilingual content of this page is a new experiment in language journalism.




Science and Technology is dealt with separately to give adequate importance to the latest developments in various departments of science.It's main focus is introduce the important concepts that have revolutionised our thinking in relation to our daily lives.Interactive column is a highlight in this sections.we involve experts from different fields to answer the queries from the readers.