23 Printing Centers
Hyderabad
Vishakapatnam
Vijayawada
Tirupati
Anantapur
Karimnagar
Rajahmundry
Suryapet
Guntur
Nellore
Srikakulam
Kurnool
Tadepalligudem
Warangal
Kadapa
Nizamabad
Khammam
Ongole
Mahaboobnagar
Chennai
Banglore
Mumbai
Delhi
Eenadu ensures that the Telugu reader in these places will now receive the latest news at the crack of dawn. With a special focus on local news coverage.

Health Supplement-Tuesday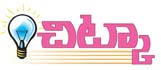 Features : The main motto of this supplement is to create awareness among the people about over all health care. The characteristics of the pages are unique both in nature and expression.

Our main thrust is on the preventive and curative aspects of health care.But the pages are not confined to this sphere only.This supplement reflects all the major developments and innovation in the health care system.



To achieve this objective and to empower the readers with health knowledge -we draw information from various resources and have tie-ups with internationally reputed news syndicates.To maintain high standards and authenticity,each item will be checked by specialist concerned . The important element of this supplement is..it's nota uni-directional .The interactive columns of this supplement are very crucial.



All features will be fine tuned to realise this aim.Research and development in medical scienece ,question and answer column, analysis about various health issues and diseases,health tips,alternative medical systems, myth and reality,nutrition and fitness- are some of the important features of this supplement.